Get Direct Admission in B.E./B.Tech in MS Ramaiah Institute through management quota on class 12th grades. MS Ramaiah Institute of technology is also known as MSRIT, is one of the best engineering colleges in India.
It has ranked among top ten private engineering colleges in India by NIRF and NAAC. An Autonomous Intuition Under VTU technical university, approved by AICTE, UGC. MSRIT or MS Ramaiah College is established in the heart of Bangalore city near to Yashwantpur railway station. The college is cover over more than 30 acres of land in the middle of Bangalore at most prominent locations. MSRIT was founded in the year 1962 and it is one of the oldest engineering colleges in India with more than 50 years of teaching experience.
MS Ramaiah college has a very big campus with hotel management, nursing, medical, dental, pharmacy, MBA colleges all inside one big campus. MS Ramaiah College is known for its quality of education and the demand for B.E/B.Tech, B.Arch seats in MSRIT is very hight than compared to any other courses. Since the demand for engineering course is very high, most of the seats under management quota are easily taken by students who are ready to pay the donation asked by the college. To remove this problem and make sure that more students get a chance to study B.E/B.Tech, MS Ramaiah University of Applied Science was started in the year 2013.
Ramaiah University is the second campus for MS Ramaiah Institute of technology also known as MSRUAS. MSRUAS is spread over 25 acres of land located in Peenya industrial area, easily accessible through buses, cabs and metro trains. It the campus has hostel facility, playground, library, placement cells inside the college. MSRUAS is a deemed private university affiliated by AICTE and UGC, ranked among top 100 deemed universities in India by NIRF.
M.S. Ramaiah Admission Entrance Exams:
Comed-K: For B.E/B.Tech admission in MSRIT. More than 30% of seats are given in Comed-K counselling for students from all part of India.
K-CET: For Karnataka state students who want to join MSRIT for B.E engineering. More than 50% of seats are allocated to local students through KEA counselling.
NATA: For B.Architecture admission in MSRIT, apply for National Aptitude Test in Architecture [NATA] entrance exams.
M.S. Ramaiah Institute of Technology Admission Procedure:
Through Entrance Exams: Apply for Comed-K and K-Cet entrance exams for admission in MSRIT and MSRUAS colleges through counselling and merit.
Minimum Cut-off:
MSRIT >> Rank must be below five thousand
MSRUAS >> Rank must below ten thousand
Through Management Quota: Direct admission in MSRIT & MSRUAS through Management quota is possible on class 10th and 12th marks.
Donation may vary for both campuses and for all branches of engineering for management seats
M.S. Ramaiah Institute B.E/B.Tech Course Fees:
For Comedk Students:
MSRIT: Two lakhs fees per year as college tuition fees.
MSRUAS: Two lakhs fees per year as tuition fees.
For K-CET Students:
Seventy thousand tuition fees for both campuses.
For Management Seats:
MSRIT: Two lakhs fees per year plus donation at the time of admission.
MSRUAS: Two lakhs fifty thousand per annum as college tuition fees, No donation free seats for all branches.
Minimum Seventy thousand per annum for food and accommodation at MSRIT and MSRUAS College hostel.
Separate hostel for boys and girls with internet facility and hostel canteen.
We provide admission in MSRIT and MSRUS through management quota in a low budget package than colleges counter rates to students and parents for seat bookings.
M.S. Ramaiah College Engineering Programs
Undergraduate Program:
At MSRIT Campus: Architecture, Biotechnology, Chemical, Civil, Computer Science, Electronics, Electrical, Industrial, Instrumentation, Information Science, Mechanical, Medical electronics, Telecommunication.
At MSRUAS Campus:  Aerospace, Automotive, Civil, Computer Science, Electrical, Electronics, Mechanical.
Post Graduate M.Tech Programs:
VLSI & Embedded Systems, Digital Communication, Software Engineering, Computer Engineering, Manufacturing Science, Industrial Engineering.
Ph.D. and Research programs also available in more than twelve branches of engineering.
Ramaiah Institute of Technology Direct Admission
Book a seat after completing your class 12th boards exams through management quota directly from the college.
Consult Admission consultancies to know more about the donation for engineering admission in MS RAMAIAH Institute of Technology.
Pay college tuition fees and donation fees through demand draft in the name of MS Ramaiah Institute of Technology for B.E/B.Tech direct seat bookings. Also, book your seat in MS RAMAIAH University of Applied science without donation by paying a part of college tuition fees for seat bookings.
One day admission process for direct seat bookings, Contact us for admission in MSRUAS without any donation. You can also contact college admission department for more information about direct admission and seat bookings. Contact us to get admission easily and in a simplified manner. Other top engineering colleges in Bangalore for Direct Admission Similar to MS Ramaiah Institutions
RV College of Engineering
BMS College of Engineering
PES University
Dayananda Sagar College of Engineering
Bangalore Institute of Technology
Ramaiah Institute Bangalore Reviews & Feedback:
MSRIT and MSRUAS both are top colleges for engineering education with all facilities for students like library, sports, placements cells, well-built modern infrastructure and top-class teaching faculty members. Both the colleges are managed under same management and trust and hence there is no difference in placements or academics. Both of the college campuses are located in a prime location of Bangalore city. It is very easy to join Ramaiah College through management quota for engineering courses on class 12th and 10th marks.
Minimum eligibility criteria for admission to Ramaiah College for B. E/M.Tech Engineering is 45% marks in PCM 12th.
Depending on the budget we have two options available for admission at Ramaiah College, MSRIT & MSRUAS. MSRIT seats are quite costlier for direct admission and donation is applicable for all branches of engineering admission. On the other hand, MSRUAS seat is not much costly and there are no donation fees,
MSRUAS B.Tech seats are free and bookings are done on first come first serve basis.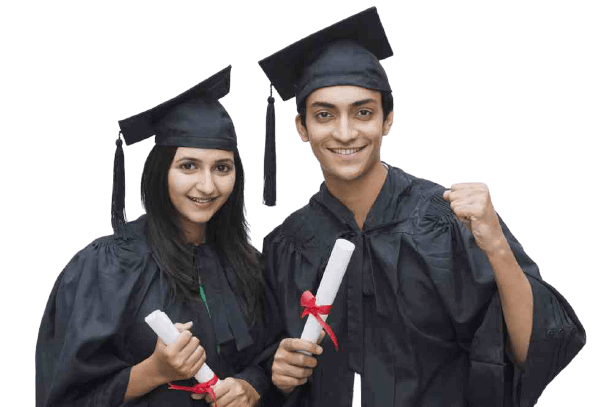 Apply for Direct Admission in MS Ramaiah Institute of Technology